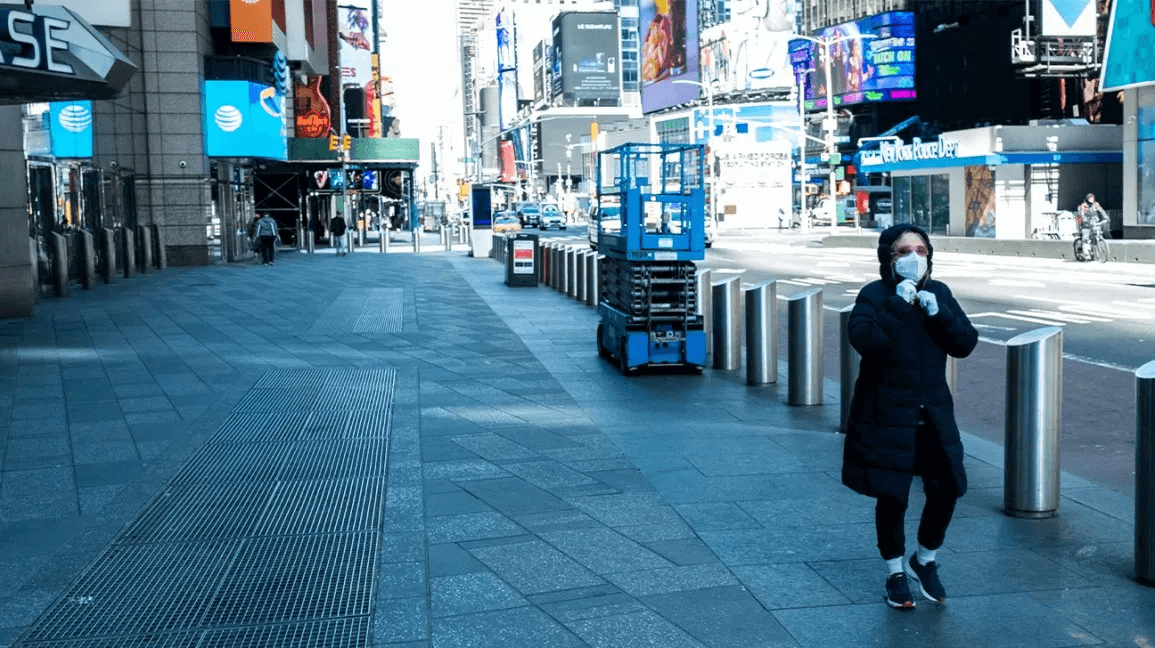 Experts are saying there are signs that COVID-19 could become a seasonal illness, like influenza.
They say better treatments and a vaccine will be important if COVID-19 returns next year.
Health officials in Australia have already told citizens to get flu shots early and start practicing social distancing as the Southern Hemisphere begins to enter its winter season.
Health authorities are saying it's possible that COVID-19 could become a seasonal illness, similar to the flu.
Last week, Dr. Anthony FauciTrusted Source, director of the National Institute of Allergy and Infectious diseases, said there were early indications COVID-19 could return with the changing of the seasons as influenza does.
"What we are starting to see now in the Southern Hemisphere is that we are having cases that are appearing as they go into their winter season. And if, in fact, they have a substantial outbreak, it will be inevitable that we need to be prepared that we will get a cycle around the second time," Fauci said.
He argued that should the virus return to the United States next fall or winter, there would need to be "a vaccine available for that next cycle."
It's a view shared by Dr. William Schaffner, an infectious disease expert from Vanderbilt University Medical Center in Tennessee.
"Many of us are of a similar mindset to Tony Fauci and have come to the notion quite independently," Schaffner told Healthline.
"We think this coronavirus will likely become more prominent during winter in the Southern Hemisphere… and cycle back to the Northern Hemisphere in the next winter season. We'll be dealing then with influenza, other respiratory viruses, and the coronavirus," he said.
"I actually hope that this virus has a seasonal component such that over the next month or so, it [begins] to abate, and if that happens we'll get something of a break between now and the next winter season. What I'm afraid of is, it won't give us as much of a break as influenza does," Schaffner added.
Should there be a decline in the number of COVID-19 cases heading into summer, experts say this could provide more time to come up with solutions should the virus return.
"We may get a respite over the summer, and that buys us more time to do research vaccine development, prophylaxis, and other measures," Dr. Dean Blumberg, chief of pediatric infectious diseases at the University of California, Davis Children's Hospital, told Healthline.
As the Southern Hemisphere heads into winter, there are early calls to take action.
In Australia, people are usually advised to get their annual flu shot in mid-April or May. But this year, the Royal Australian College of General Practitioners (RACGP) is urging Australians to get their flu shot now.
"If people don't get vaccinated and an increasing number of flu patients and COVID-19 patients require urgent healthcare, lives will be put at risk," Dr. Harry Nespolon, RACGP president, said in a press release.
"With the spread of COVID-19, this is not a normal season. The last thing we want to see is patients infected with both influenza and COVID-19," he said.
In Australia, there are currently more than 5,000 confirmed cases of COVID-19.
At the end of March, the Australian government restricted the number of people gathering in public to two. The agency also urged Australians to stay home unless they were undertaking essential activities, such as seeking medical care or buying groceries.
"It sounds to me as though Australia, in anticipation of winter, is tightening the screws one twist at a time and not trying to overdo it at the beginning, and perhaps alienating a very independent thinking population, but getting people used to it one step at a time," Schaffner said.