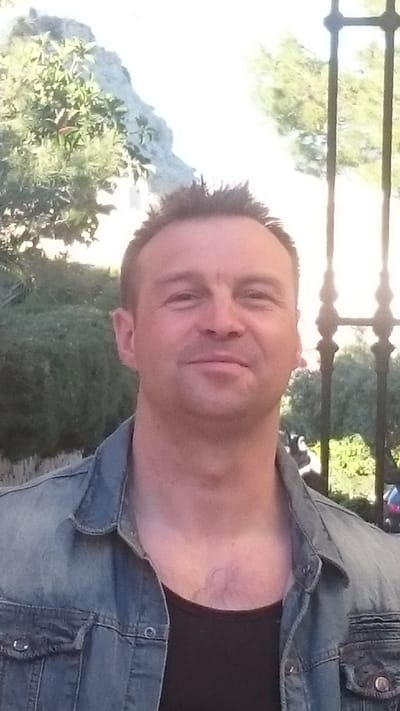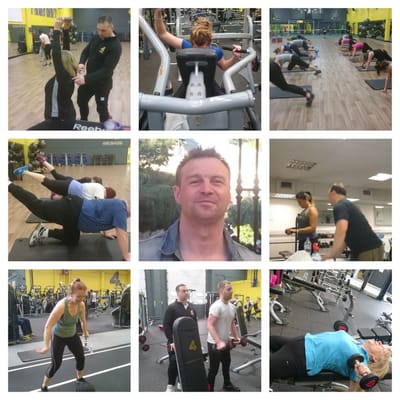 'Personal Trainer Leeds'
Combining over 16 years of experience as a Nutritionist BSc 'hons' degree n' Trainer to 'Weight-loss' Specialist
Hi, I'm Darren.
Why I am a Trainer?
I am both a 'Trainer' and a 'Nutritionist', as I receive a great amount of pleasure from being both, but i would like to concentrate on talking about being a Personal Trainer. As a trainer I believe in that everybody is capable and has the ability to be able to change their own outlook and circumstances for the better, both mentally and physically.
In my line of work I am very fortunate as I meet a lot of people in and around Leeds; from the people who work in an office and as well as people that work manually, and also as a skilled laborer. We all have different jobs and therefore are presented with different physical and emotional challenges 'in our busy busy lives. Other challenges stem from not having enough time to look after ourselves and doing this whilst taking care of their families. Living today is hard and looking after ourselves is even harder as we all have bosses to appease and girlfriends and partners to please, this is tough! This then is a great opportunity as it presents me with lots of different challenges, such as; helping someone take care of themselves by helping them through listening and understanding what it is they would like to change about themselves and this is what I appreciate and specialize in, and where I can help.
Everyone unfortunately suffers with different struggles in life sometime or other, such as; mental illnesses, being ill or unwell with an illness; or inflicted with a diseases and perhaps through injury. There are so many other hidden dangers out there that can suppress our health too such as the kinds of food we eat and different not forgetting the different life stress's. There are good stress's and bad stress's. Looking after ourselves has become hard with hidden traps like 'junk-food' and over indulging on food and drink. The complexities are never ending and complex and when this happens it is comforting to know there is help at hand I like to think of myself as someone who can help both as a 'Trainer' and a 'Nutritionist'. There is no other feeling quite like helping someone realize they can do something that they think their mind and body can not do, and that person, (client) over comes this challenge and has the ability to overcome a range of emotions like' the inability to do something because of what they believe about themselves' or 'they have not the capability as they have never thought or had the inclination that they are more than able.
My job allows gives me the opportunity to work with quite a diverse range of people and whilst I love Personal Training I relish indeed and mostly relish the challenges that i get presented with. I indeed get a great deal of satisfaction from being presented with challenges that I am presented with, such as; weight reduction; weight reduction whilst challenged medically, putting on weight, rehabilitation, recovery from injury etc. This is achieved by helping that person become stronger as a person and 'healthier' And this is what i like to do.
I found myself at times being overwhelmed with clients questions i.e. why I don't lose the weight when i exercise the way that i do, or living the healthy lifestyle I lead? And mostly when that that individual would suffer from a particular mental illness, disease or illness of a particular nature? So I decided to go back to school and study as a Nutritionist.
Thank you.
Darren.
Services offered for clients are 1 to 1 training and group session and Personal training combined with nutrition.
I work in a studio, (studio environment would be any private) A big box gym would be any health club or chain that offers a gym area with free weights or cardio equipment, as well as group fitness classes and training, such as 24 Hour Fitness (this is where I work out frequently and also where I teach group classes, Exercise4less (I used to work here as a personal trainer), Nuffield, Leeds City Council, Esporta, Seb Coe 'Health club chain, or even a university or local gym.
WHAT ARE THE BENEFITS OF A STUDIO VS. A BIG BOX GYM ENVIRONMENT
You always get a full workout, even if you aren't self-motivated. When you go to a studio and attend a session, or a class, you know you're going to get in a workout and this is helpful when you're low on inspiration, motivation or an idea of what you want to do that day. Sessions/Classes take the guesswork out for you, and that's so important when you don't have the time or energy to think about what your workout should be that day.
There's a strong and good chance to get to know the instructors better. Instructors at a studio and often teach a lot of sessions/classes at that same studio, so you get to see them more often. If you start to fall in love with an instructor, it's a good motivator to continually book into the sessions/classes they teach to stay consistent.
Studios build strong communities, and people know your name. While not every fitness studio has a community vibe, a lot of them work really hard to offer events, products and other amenities to keep their members excited, involved and coming back. It feels good to be part of something, especially if it's a chain studio with multiple locations, because you feel like you belong and are more likely to stay loyal and consistent. And you know what feels really good at a studio? When both the front desk staff and the other instructors know you by your name!
My opening hours are usually start at 05.00 till 12.00, (lunchtime) and begin again at 15.00 till 22.00 - i would usually be preparing at 05.00 for my day ahead.
Equipment I use are mixture of resistance equipment such as dual pulley and smith machine and bars n' free weights and great many more pieces of equipment. Cardio equipment includes Rower, treadmill, Bike etc.