Does it seem like suddenly everyone you know is identifying as Paleo, giving keto a whirl, or suffering through Whole30? Well, it's not your imagination.
Compared with this time last year, the percentage of American adults following a specific diet protocol more than doubled, from 14 per cent to 36 per cent. In other words: food tribes are on the rise.
That's one of the most surprising findings of the annual Food and Health Survey released earlier this month by the International Food Information Council Foundation.
1/4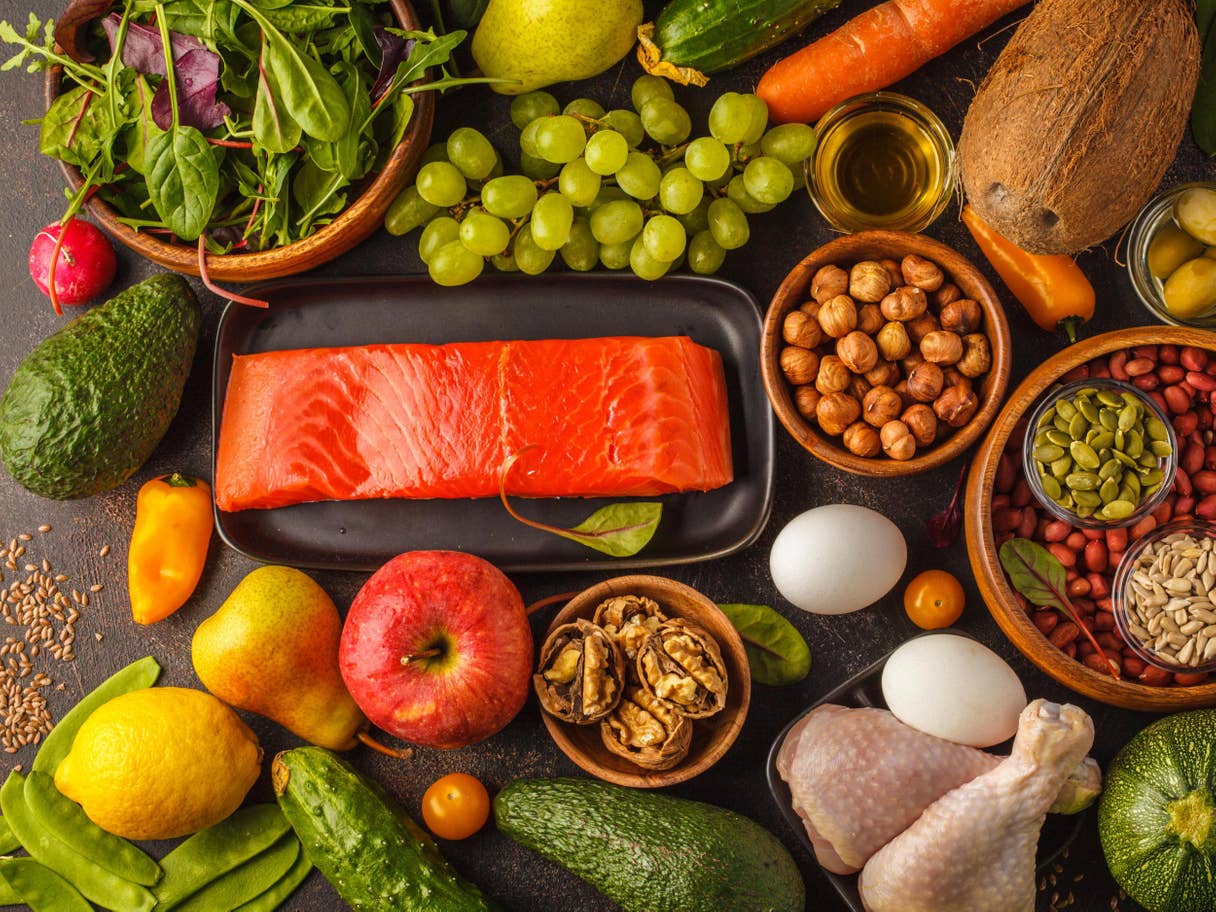 Eat like a Paleolithic: the 'caveman diet' is all about going back to basics
2/4
Around 16 per cent of all respondents in the survey were on some form of low-carb diet
3/4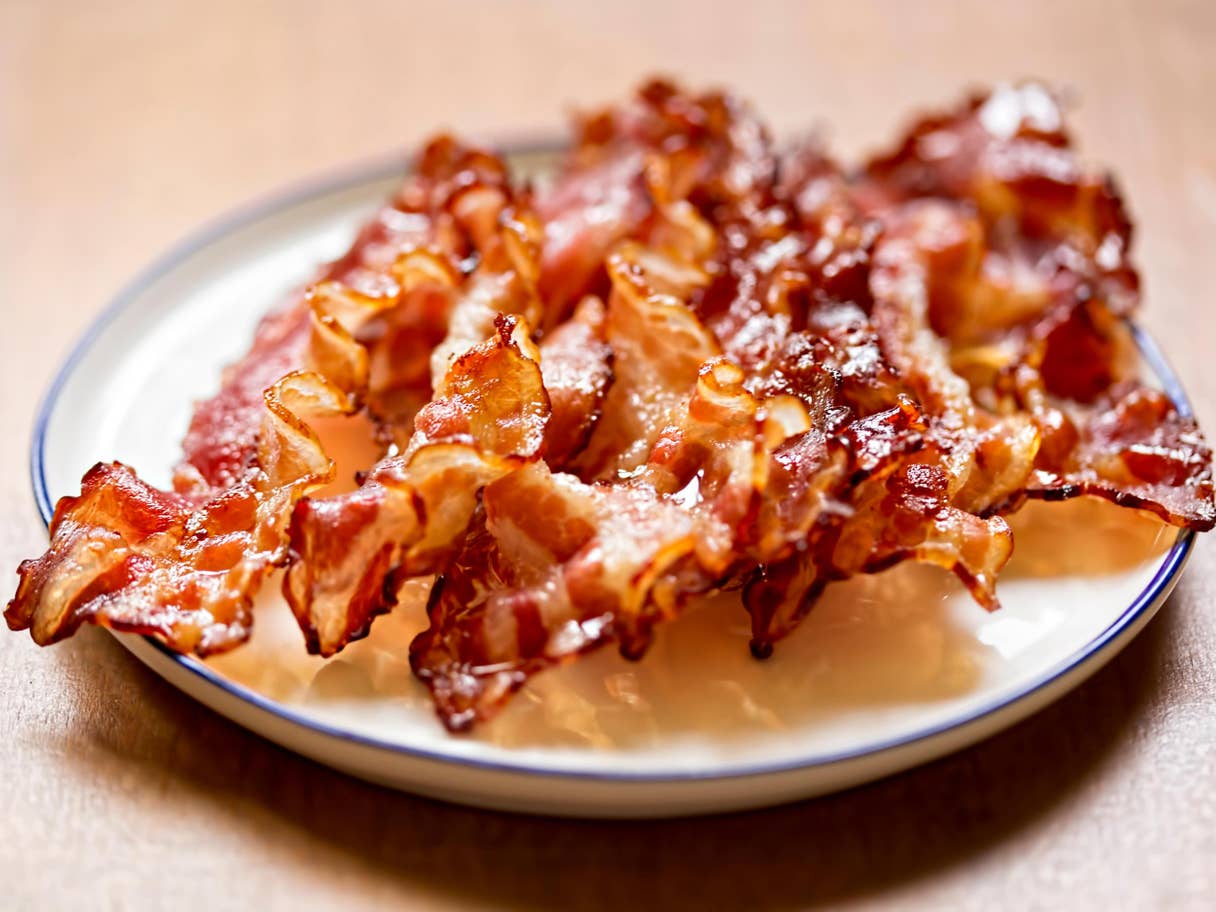 The keto diet is a low-carb diet that focuses on getting energy from high fat sources, such as bacon
4/4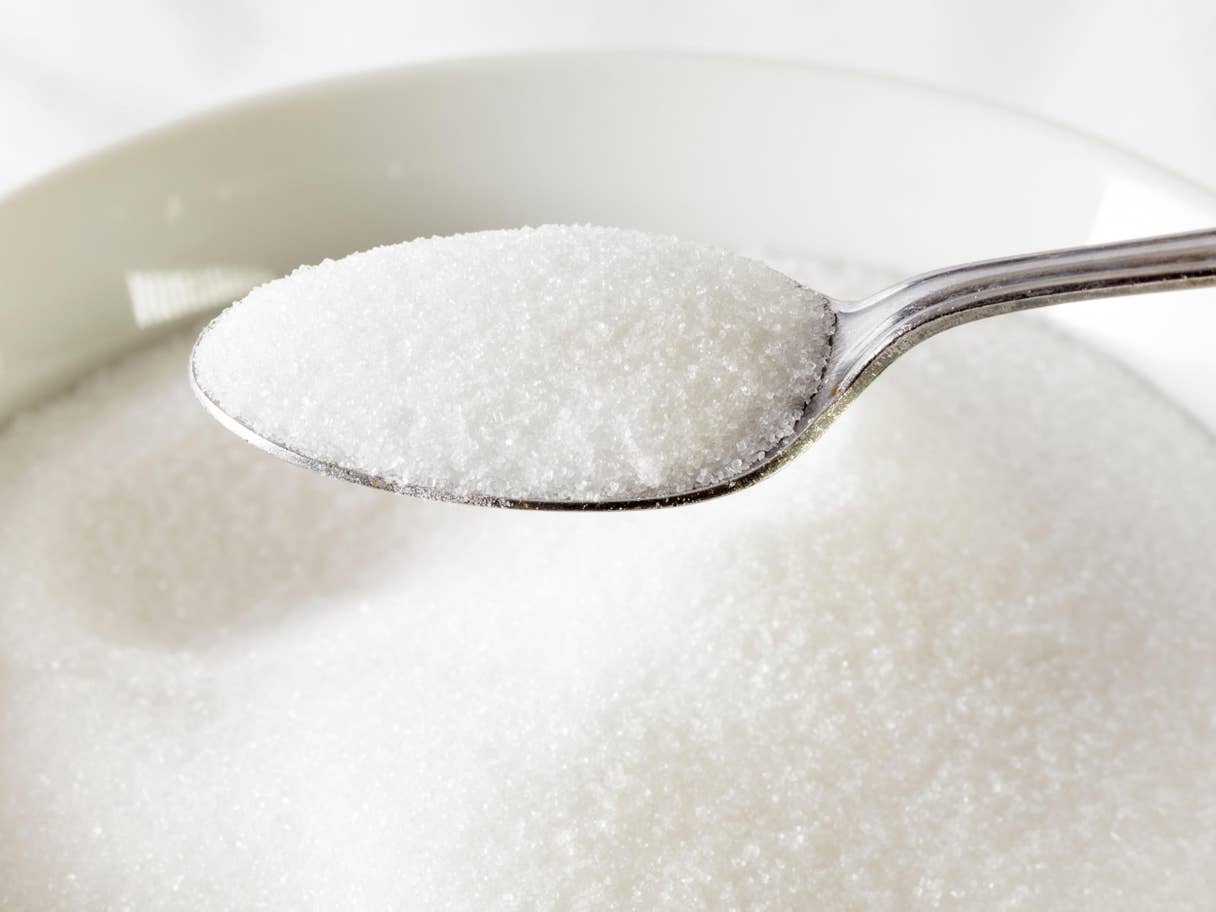 The survey's respondents rated sugar as the top culprit behind weight gain
The most popular dozen diets were, in descending order: intermittent fasting, Paleo, gluten-free, low-carb, Mediterranean, Whole30, high-protein, vegetarian/vegan, weight-loss plan, cleanse, DASH and ketogenic/high-fat.
Taken alone, each of these diet dogmas snatches up only 3 to 10 per cent of the population. (Respondents – of which there were more than 1,000, in a weighted national sample polled online in March – could choose more than one.)
But altogether, about 16 per cent were eating low-carb in some way. And the reason seems to stem from evolving perceptions of what causes weight gain.
Of those following a certain creed over the past year, weight-related motivators were at the top of the list. Those surveyed considered sugar the top calorie-related culprit of weight gain, followed by carbohydrates, cited by 25 per cent of respondents – up 5 percentage points compared with 2017, and a record for the 13-year survey.
Admittedly, a methodological asterisk is at play: last year, participants were given an open text box rather than specific diets to choose from. But according to the foundation, the spike was probably caused by more substantive undercurrents. In the quest for optimal health and weight, what is driving more Americans to follow specific diet regimens?
I certainly had my hunches. Rising rates of food allergies. Celebrity diet evangelism (think: Tom Brady and TB12, Kourtney Kardashian and keto). Or perhaps the political polarisation of the times trickling over into gastronomic groupings. But rather than speculate, I turned to the experts.
Most people have "got wise to" the reality that most "quick-fix fad diets" might work in the short term but not in the long term, says Louise Foxcroft, author of Calories and Corsets: A History of Dieting Over 2,000 Years.
Instead, consensus has been coalescing around the idea that the best diet is the one you can stick to.
Whether for weight management or feeling your best, it's intuitive to pick a protocol that fits your distinct needs and preferences: if you have type 2 diabetes, going gluten-free may not help manage your blood sugar, but low-carb could do the trick; or if the thought of forgoing fries is an unbearable threat to your quality of life, low-carb might be off the table, but veganism could be a cinch.
"People feel that their own bodies are unique, and they look to find approaches that allow them to customise their eating habits to align with their personal food values and attitudes on health," says Liz O'Hara, consumer insights manager for General Mills' Natural and Organic Brands. "These various approaches give people a way to feel accountable and often times provide a sense of community with other like-minded individuals."
Younger people may be accelerating the personalised nutrition trend, according to Alexandra Lewin-Zwerdling, IFIC Foundation's vice president of research and partnerships. Those aged 18 to 34 were significantly more likely (45 per cent) to adopt a certain diet than the number across all age groups (again, 36 per cent), and adults 65 and older were significantly less likely (28 per cent).
Millennials and generation Z put more trust in technology-based sources of information, such as blogs, lifestyle apps and social media influencers. Those sources are more likely to advocate newer, tailored approaches vs more traditional, one-size-fits-all approaches such as MyPlate, which one might read about in a doctor's office.
Perhaps the greatest irony from the survey is that friends and family were ranked low on the list of information sources people trust for what to eat or avoid (third from the bottom out of 14), yet tied with healthcare professionals as the top pick for whom people rely on.
"Regardless of whether we think my brother is credible, he's on Whole30 so I'm gonna try it," Lewin-Zwerdling says. She notes a ripple effect, meaning the more a certain diet gets covered in the news, the more friends and family are talking about that diet, and the more likely individuals in that network become to adopt the diet.
The same trust/reliance discrepancy appeared for news articles, headlines and TV news, which was tied with registered dietitian nutritionists and health-focused websites as the second most-relied-upon sources, yet news sources ranked second-to-last for trust.
(Which means you probably don't believe a word I write, and yet, you may very well decide what to have for lunch because of it.)
Friends and family are both more convenient and more emotionally appealing because we have an interpersonal connection with them, says Jason Riis, marketing lecturer at the Wharton School at the University of Pennsylvania. Most of us don't take the time to read scientific papers or bother booking an appointment with a dietitian; instead, news and commentary from friends and family come to us automatically, especially through social media feeds.