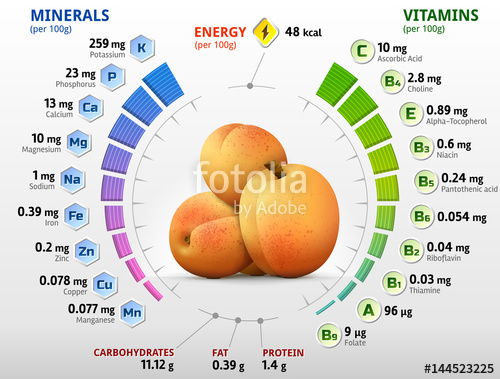 Vitamins are organic compounds that are needed in small quantities to sustain life. Most vitamins need to come from food.
This is because the human body either does not produce enough of them, or it does not produce any at all.
Each organism has different vitamin requirements. For example, humans need to consume vitamin C, or ascorbic acid, but dogs do not. Dogs can produce, or synthesize, enough vitamin C for their own needs, but humans cannot.
Grilled Peach, Chicken and Feta Salad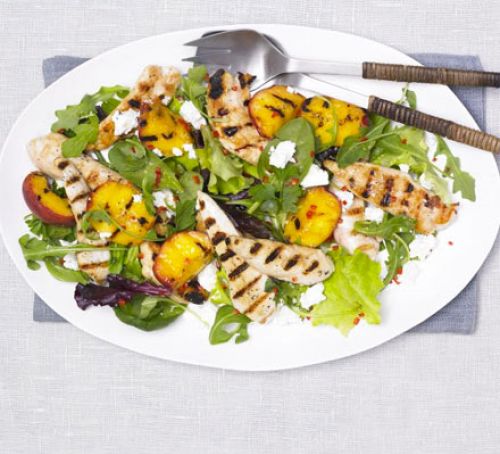 kcal302 fat

15g

saturates

5g

carbs

13g

sugars

13g

fibre

3g



protein29g salt

1.1g



Ingredients
400g pack mini chicken fillet
3 tbsp olive oil
4 ripe peaches
, stoned and cut into quarters
4 tsp sherry vinegar
1 tbsp clear honey
1 red chilli, finely chopped
110g bag herb salad
100g feta cheese, crumbled
Method
Heat a griddle pan. Toss the chicken in ½ tbsp of the oil, and season. Cook for 3-4 mins on each side or until cooked through. Pop on a plate to rest.
Next toss the peach slices in ½ tbsp oil and some ground black pepper. Grill on their cut sides for 1-2 mins each side.
Mix the remaining olive oil, vinegar, honey and chilli. Toss with the salad leaves. Arrange the chicken and nectarine slices on top and scatter with the feta. Drizzle with the resting juices from the chicken and eat straight away.