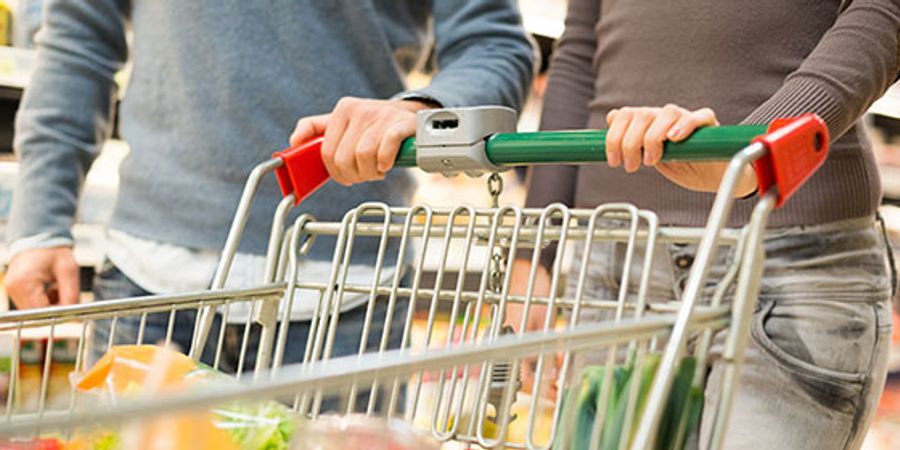 Smart Kitchen - If You're Feeling the Pinch
Supermarket price comparison
Discover the cheapest supermarket in the UK, based on exclusive Which? price comparison analysis
Which was the cheapest supermarket in 2022?
Every month, we compare how much the UK's biggest supermarkets charge for a trolley of groceries, including everything from bread to toothpaste. We compare hundreds of grocery prices
at Aldi, Asda, Lidl, Morrisons, Ocado, Sainsbury's, Tesco and Waitrose to reveal the cheapest supermarket each month. As well as analysing prices each month, we do a whole-year look each January – and, according to our analysis, Aldi was the cheapest supermarket in 2022.. The discounter was the cheapest supermarket in our analysis for seven out of 12 months in 2022, more than any other supermarket .Lidl wasn't far behind, coming out cheapest in the first five months of the year. Across the seven months that Aldi was awarded 'cheapest supermarket of the month', the average difference was £1.59 compared to Lidl. You can find out my latest results of our analysis directly below.
December 2022
Aldi was the cheapest overall for our shop consisting of 48 popular groceries, costing £81.63 on average and beating rival discounter Lidl by £1.61. The same shop at Waitrose cost £112.62 on average, making it nearly £31 more expensive than Aldi .Of the 'big four' supermarkets, Tesco was the cheapest at £93.42.
| Supermarket | Average basket price |
| --- | --- |
| Aldi | £81.63 |
| Lidl | £83.24 |
| Tesco | £93.42 |
| Asda | £93.44 |
| Sainsbury's | £95.71 |
| Morrisons | £97.12 |
I also compared the cost of a larger trolley of 149 items (the original 48, plus 101 more).Asda cost the least for our big trolley of groceries at £355.62, on average. This means that Asda was the cheapest 'traditional' supermarket every month in 2022. Sainsbury's was the next cheapest in our December analysis (£368.97), followed by Tesco (£375.97). Waitrose was £51.33 more expensive than Asda, coming in at £406.95, on average, for the same trolley of goods.
How do I work out which is the cheapest supermarket?
We track the prices of up to 200 branded and own-label products every day over the course of a month to work out the average cost per item, then add those averages up to get a trolley total for each retailer. We include special offers, but not multibuys. The contents of our trolley vary from month to month and might include anything from Andrex toilet paper and Lurpak butter to own-label bread and Heinz baked beans.Our data is supplied by an independent price comparison company. Most of this is based on online prices, but for Aldi and Lidl (which don't sell their full ranges online) I rotate the products in the trolley to ensure we're comparing as many branded products as possible. This means the trolley totals aren't comparable between months or years.
How our research has changed to include Aldi and Lidl
At Which?, we've been analysing supermarket prices for years, but we only added Aldi and Lidl to our research in 2020.Why? We used to only include branded products in our trolley. This had the advantage of ensuring that we were strictly comparing like with like. However, the downside was that, as Aldi and Lidl primarily sell own-label items with just a small supplementary range of branded goods, they couldn't be included. Many Which? members told us that they would find it helpful to be able to see how the discounters compared with the mainstream supermarkets. We listened to that feedback and have added own-label items to our trolley to enable us to widen the net of retailers we include. We use experts to ensure that own-label products are as comparable as possible between the supermarkets, based on a range of factors including weight, quality and other industry data.
It is especially important to eat nutritious foods that will help you maintain good health. And maybe because you'll have a limited supply in your fridge and cupboards due to this economy crisis.

My door is always open

Email; dwilkinson18@yahoo.co.uk


Stay safe ❤