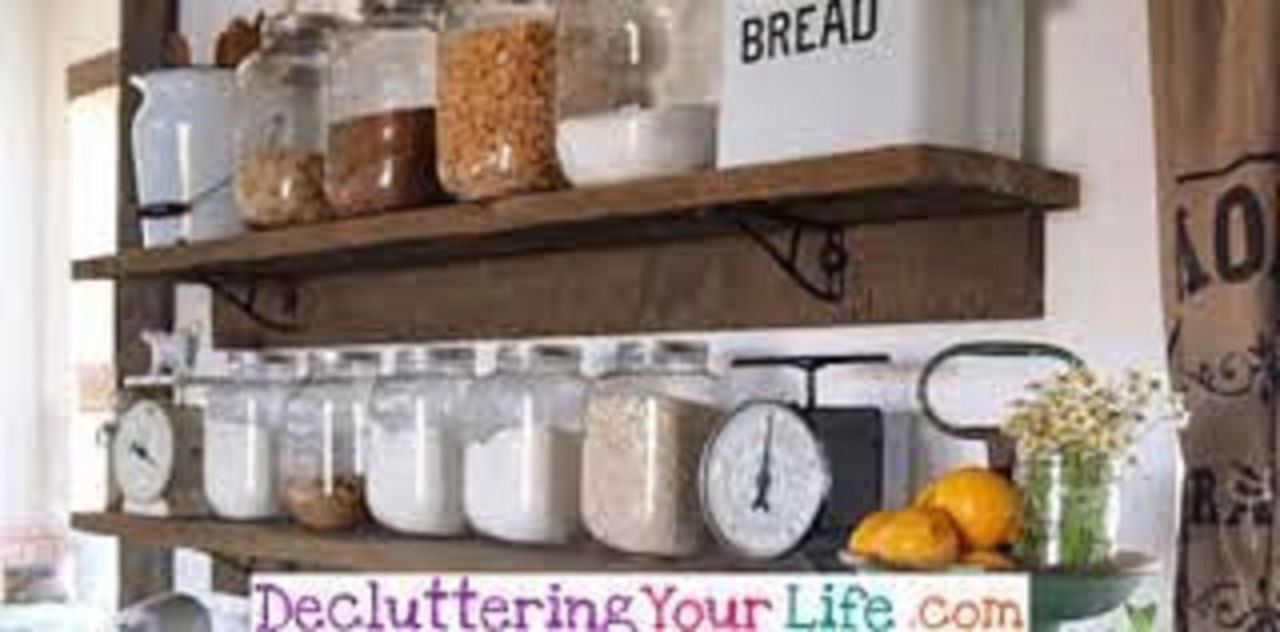 Smart Kitchen - If You're Feeling the Pinch

These non-perishable food items (or close to it) have lengthy expiration dates, so you can stash them away for long periods of time.
check expiration dates every six to 12 months to keep things fresh.
Peanut ButterA great source of energy, peanut butter is chock-full of healthful fats and protein. Unless the jar indicates otherwise, you don't have to refrigerate after opening.

Whole-Wheat Crackers
Crackers are a good replacement for bread and make a fine substitute when making sandwiches. Due to their higher fat content, whole-wheat or whole-grain crackers have a shorter shelf life than their plain counterparts (check the box for expiration dates), but the extra fiber pays off when you're particularly hungry.

Nuts and Trail MixesStock up on these high-energy foods—they're healthful and convenient for snacking during this cost and energy crisis. Look for vacuum-packed containers, which prevent the nuts from oxidizing and losing their freshness.

Cereal
Choose multigrain cereals that are individually packaged so they don't become stale after opening.

Granola Bars and Power Bars
Healthy and filling, these portable snacks usually stay fresh for at least six months. Plus, they're an excellent source of carbohydrates. "You can get more energy from carbohydrates without [eating] tons of food,"
Nature Valley's Variety Pack will provide you with 12 individually-wrapped bars in both peanut butter, oats 'n dark chocolate, and oats 'n honey flavors. And with 16 grams of whole grain per serving, these bars will be more than enough to keep people full. (The sugar content is high though!)

Dried Fruits, Such as Apricots and RaisinsIn the absence of fresh fruit, these healthy snacks offer potassium and dietary fiber. "Dried fruits provide you with a significant amount of nutrients and calories,".

To get all that nutritional goodness, pick up a variety box of Crispy Fruit. Inside, you'll find freeze-dried packs of apples, Asian pears, and tangerines. Each pack is simply pure fruit, meaning no preservatives, sweeteners, or additives at all.

Canned Tuna, Salmon, Chicken, or TurkeyGenerally lasting at least two years in the pantry, canned meats provide essential protein. Vacuum-packed pouches have a shorter shelf life but will last at least six months.
Moreover, vacuum-sealed packs may come in handy if you don't have a can opener. For your pantry, purchase a 12-pack of Safe Catch Elite Wild Tuna, which has the lowest mercury count of any brand on the market, making it a safer choice for kids and even pregnant women.

It is especially important to eat nutritious foods that will help you maintain good health. And maybe because you'll have a limited supply in your fridge and cupboards due to this economy crisis.

My door is always open

Email; dwilkinson18@yahoo.co.uk

Stay safe ❤