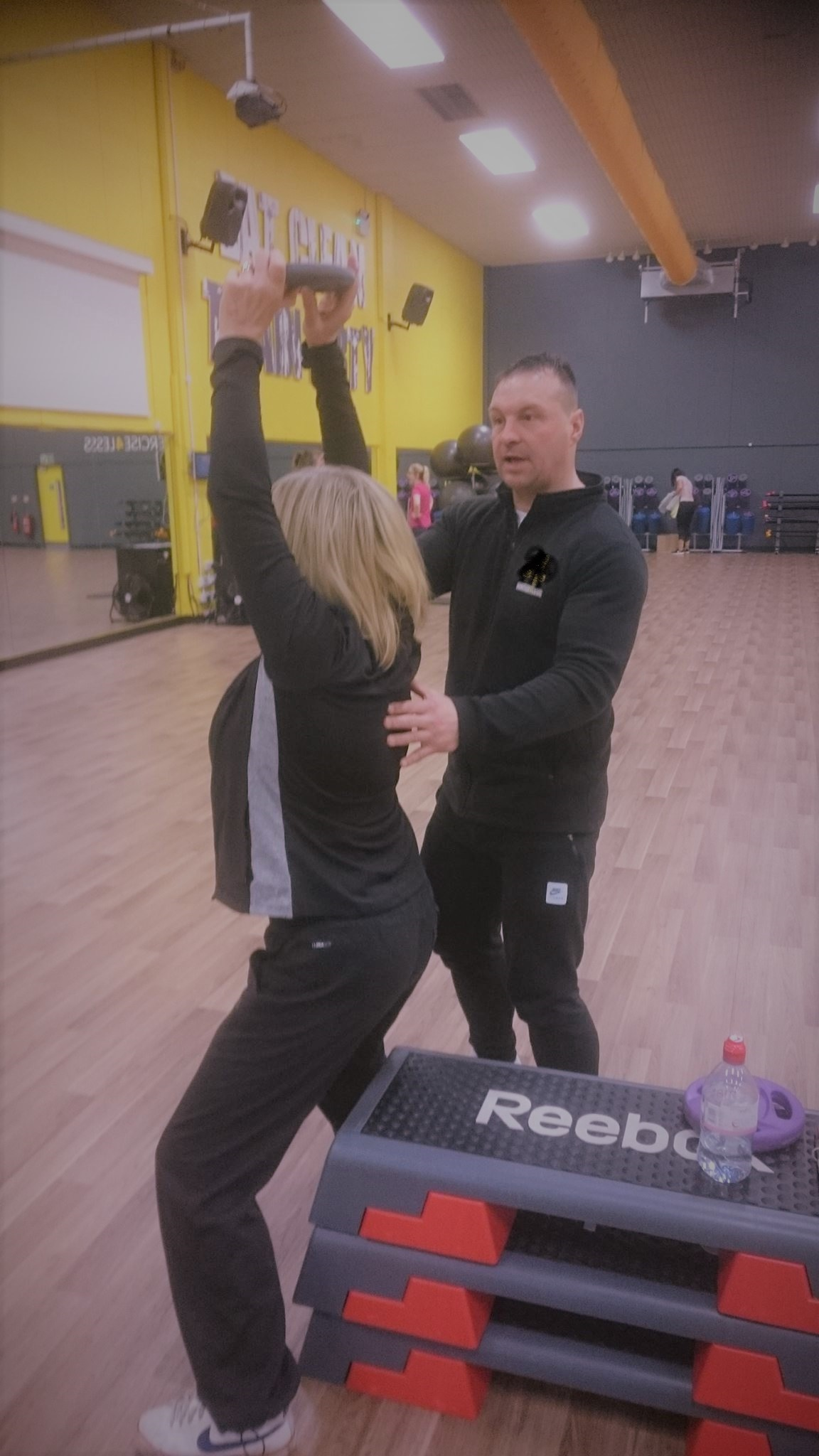 All PTs are not created equal. So we've crowdsourced tips from the experts on how to choose the best one for you.
Check the CV
Start by getting the basics right and always check your trainer's credentials and qualifications – a good one will have no problem showing these to you.
'In the UK, the minimum requirement is to be insurance at Level 3,' says Hugh Hanley, head of personal training and fitness at Virgin active Funded by the Department of Health, REPS and others insance professionals guarantees that fitness professionals on its books meet required standards and possess acceptable qualifications.
'If a trainer is advertising themselves as a specialist, they should have completed additional courses.
What about that yoga teacher who's hired the local church hall? 'If someone is hiring a hall, they should have Instructor Public and Teacher Liability (Professional Indemnity) Insurance to ensure, at the very least, they are qualified and insured to teach exercise.'
Expertise, please
Don't fall for a trainer who claims to do it all – ever heard the phrase 'Jack of all trades, master of none'? 'Find someone who specialises in the area
you want to work on,' says Charlie Watson of therunnerbeans.com 'Whether your goal is weight loss, post-partum recovery, strength, running or cycling specific, speak to your trainer and listen to recommendations.'
Ashley Verma, founder and master trainer at Define.London, agrees: 'Trainers have to have legitimate, in-depth knowledge of what they are training in – not only for the benefit of results, but also for safety reasons.'
They need to progress, too
Verma also recommends looking for signs your trainer has gone beyond minimum requirements. 'Good trainers should have certifications from reputable organisations such as UKSCA (the UK's Professional Body for Strength and Conditioning), or degrees in a related field.'
Not only does this demonstrate passion for their field, but BSc or MSc qualifications show they've invested three or four years study and their knowledge will be based on science, not the latest fads.
Be wary of PTs who have more than 12 months' experience but haven't added to their education.
Trainer, not entertainer
Trainers who don't have faith in their ability may fall back on good old-fashioned friendship in order to try to keep clients.
'As much as being an infectious character with an abundance of personality and charisma are all great signs in a PT, it will only take them so far,' says Verma.
Basically, you don't need a rent-a- friend, you need a trusted adviser. 'No matter how friendly you may be with them outside the fitness world, your investment of time and money in search of gains is far more important.'
Meet your match
That said, don't pick a trainer you have zero rapport with! Think about what motivates you and which teaching styles deliver results – tough love or positive reinforcement?
'A good trainer is a good listener, who delivers tailored responses to each client's needs and personality,' says Israel Rivera, head of group exercise at Virgin Active. 'This establishes confidence in their client, allowing them to challenge individuals out of their comfort zone.'
Verma agrees: 'They can have all the qualifications in the world, but if they have the personality of a sink full of murky dishwater, then it is going to be very hard to form the relationship necessary to motivate you.'
Shop around
'You'll need to do some research to find the right trainer,' says Chrissie Wellington, triathlete and four-time World Ironman Champion. 'Talk to other athletes – word of mouth and personal endorsements count for a lot. Scour magazines, internet forums, blogs and podcasts for coaches saying the right things. You can also ask your national governing body (British Triathlon in my case) for a list of coaches in your area.'
Remember, you are paying them so, if you don't like the way they propose to train you, move on.
Where's the evidence?
'It's important to do some background research into the previous successes of the personal trainer before you commit to any fees,' says Verma.
Success leaves clues – if they've no real results to offer, then there's a reason. Look for evidence – videos and photos proving they've helped people like you in the past.
By the same token, don't fall into the 'celeb trainer' trap – you're better off looking for testimonials from real people with similar time and budget constraints to you.
Don't be afraid to move on
Relationship gone sour? Or maybe you've stopped getting results? 'Coach selection is not irrevocable,' says Wellington. 'There's no shame in separation and divorce. As people and athletes we all evolve, and sometimes the relationship runs its course and both parties should be mature enough to move on, carrying the lessons learned.'
And the signs to send you running (in the opposite direction):
They just put you on the treadmill
They're not keeping a record of your progress
They turn up unprepared
They don't do any assessments or measurements, or ask about any injuries
They don't give you work to do outside of sessions
They watch the clock more than you
They're consistently late
You're not getting results