Food and mood
Explores the relationship between what you eat and how you feel, including tips on how to incorporate healthy eating into your life.
The Mind Meal
This recipe is an example of how you could combine a range of proteins, omega-3 fats, vitamins, wholegrains and healthy gut foods in a single meal. It's also low in sugar, caffeine and additives.
Serves: 2–4 people
Time: about 20 minutes
Skill level: very easy
Cost: under £10*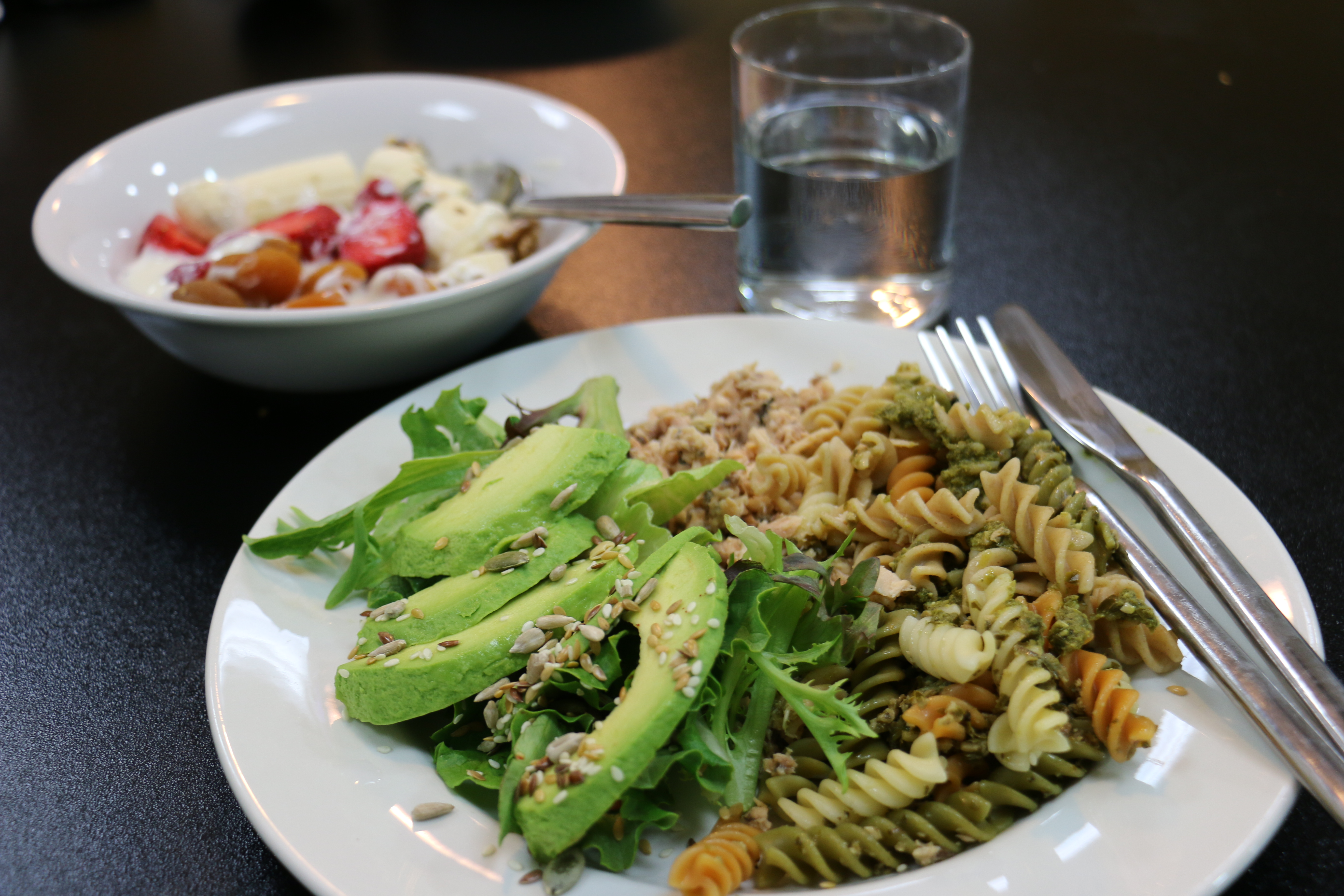 *This is based on our experience of making this meal. Some ingredients work out cheaper if you buy slightly larger packets, such as pasta, dried fruits, nuts and seeds.
Main course: pasta with pesto and oil-rich fish
You will need:
250g packet of wholemeal pasta
100g jar of pesto
180g tin of tuna in brine or water
Why not swap in: gluten-free pasta; nut and dairy-free pesto; any oil-rich fish, such as salmon, sardines or mackerel; soybeans; roasted butternut squash.
How to make it:
Cook the pasta in boiling water following the packet instructions, then drain the water.
Add 3 tablespoons of pesto to the drained pasta and mix together.
Open the tin of fish, drain the liquid, stir the fish into the pasta and serve.
Side dish: avocado salad & seeds
You will need:
250g mixed lettuce leaves
1 ripe avocado
50g of seeds (sunflower and pumpkin)
Why not swap in: spinach or watercress leaves; other seeds, such as flaxseed, linseed or a mixture; a light drizzle of olive oil.
How to make it:
Wash the salad leaves, and place on a dish.
Remove the skin and stone from the avocado, slice it up, and add the slices to the salad.
Sprinkle the seeds over the top and serve.
Dessert: fruit & yoghurt
You will need:
fresh fruit (such as 1 apple and 1 banana)
8 dried apricots
40g broken walnuts
4 spoonfuls of plain probiotic yoghurt
Why not swap in: any fresh fruit, such as strawberries or pears; any dried fruit, such as cranberries; any nuts, such as almonds or pecans; dairy-free yoghurt.
How to make it:
Wash the fresh fruit and cut into small pieces (removing core if you want).
Rinse the dried apricots, cut them into quarters, then put them in a bowl with the yoghurt and fruit.
Serve with walnuts sprinkled over the top.