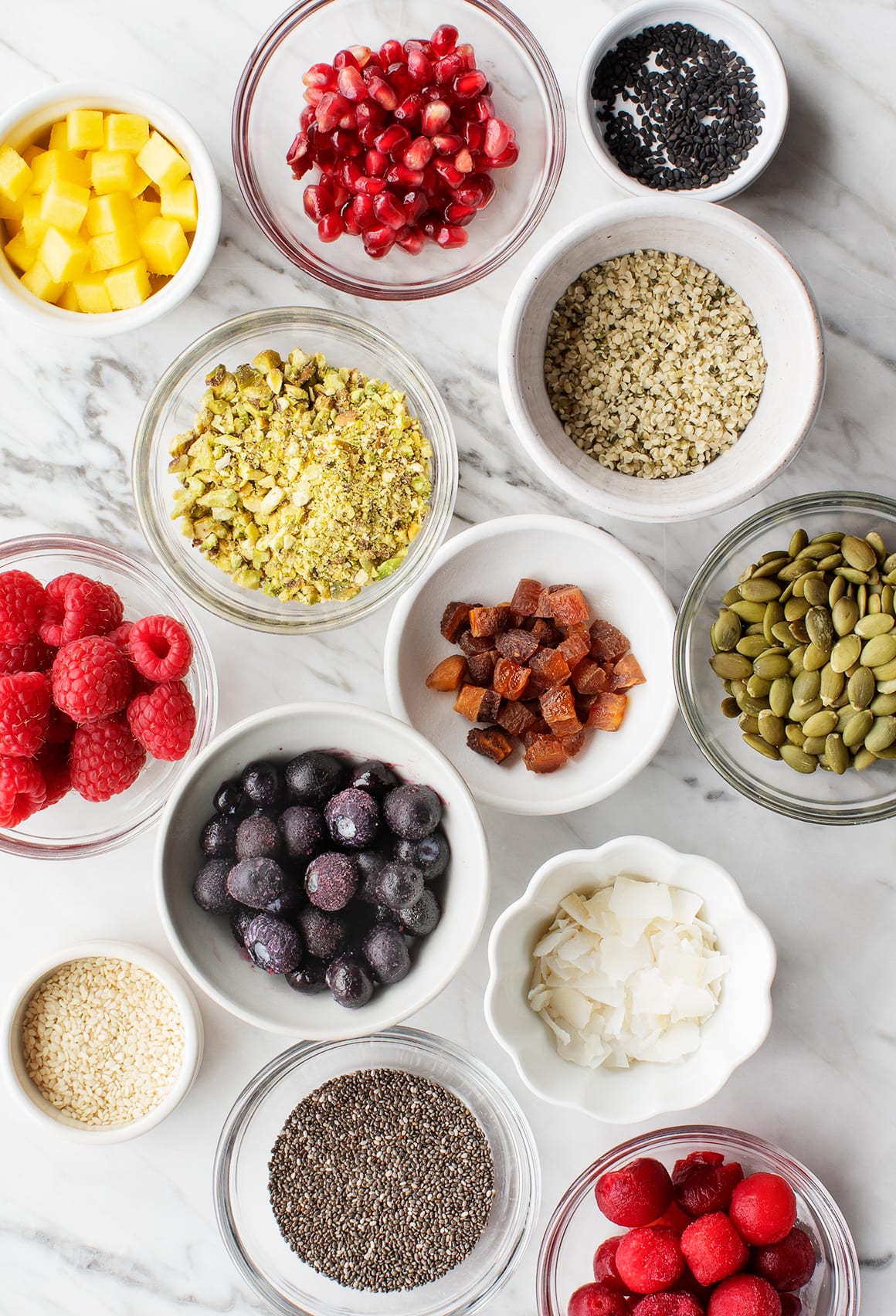 I love overnight oats – they're an easy, healthy, dairy-free, grab-able breakfast, but I have a tendency to get into an oat rut, reaching for the same 'ol toppings every time. If you feel the same way, here are 4 ideas that will hopefully add some inspiration to your breakfast routine!
What are overnight oats?
Overnight oats are the perfect breakfast if you love eating oatmeal in the morning but don't have time to cook before you head out the door. My base recipe consists of whole rolled oats soaked in almond milk overnight with a dash of maple syrup. In the morning, the oats are soft and easy to digest, and the mixture has a thick, porridge-like consistency that's satisfying to eat. I like to change them up by using coconut milk instead of almond milk or adding cinnamon, turmeric, or vanilla to the oat mixture. Of course, choosing different toppings is also a fun way to vary your morning oats!
How do I make overnight oats?
If you're new to overnight oats, making them is easy! Here's how:
On the night before you plan to enjoy your oats, mix together 1/2 cup whole rolled oats and 1/2 cup plant-based milk. Then add 1/2 teaspoon or so maple syrup and a dash of salt. Stir to combine!
Refrigerate the mixture overnight in an airtight container.
In the morning your oats will be ready to eat! Transfer them to a bowl before topping and devouring them, or top and take them on the go.
These are the toppings I started with to create these 4 overnight oats combinations – how pretty are all of these healthy ingredients!